CAPE CANAVERAL, Fla. – Elon Musk's private rocket company SpaceX was set for a repeat attempt at launching two Americans into orbit on Saturday from Florida for a mission that would mark the first spaceflight of NASA astronauts from U.S. soil in nine years.
The mission's first launch try on Wednesday was called off with less than 17 minutes remaining on the countdown clock due to stormy weather around the Kennedy Space Center at Cape Canaveral.
The forecast for Saturday was likewise precarious. Mission managers plan to make an earlier decision on weather hazards in a bid to avoid unnecessarily wearing out the crew with another suit-up and full day of launch preparations.
SPACEX PROTOTYPE EXPLODES AT TEXAS TEST SITE
"Back-to-back wet dress rehearsals" disrupt the astronauts' sleep cycles, NASA chief Jim Bridenstine told a Friday news conference.
Barring weather or other unforeseen problems, the 24-story-tall SpaceX Falcon 9 rocket is due to lift off at 3:22 p.m. EDT, propelling astronauts Doug Hurley and Bob Behnken aloft on a 19-hour ride to the International Space Station.
They will be carried there inside the newly designed Crew Dragon capsule, making its first flight into orbit with humans aboard.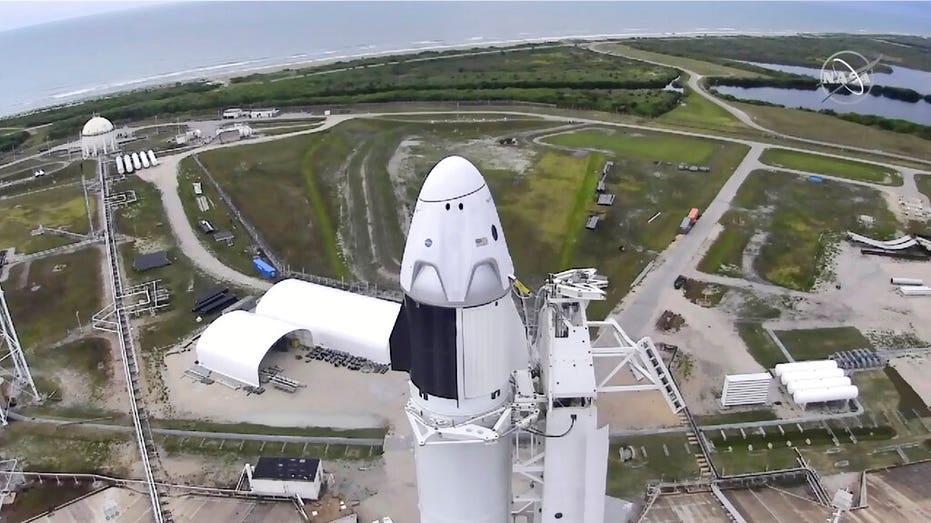 SPACEX LAUNCH PUSHED TO SATURDAY: WHAT TO KNOW
The launch pad is the same one used by NASA's final space shuttle flight, piloted by Hurley, in 2011. Since then, NASA astronauts have had to hitch rides into orbit aboard Russia's Soyuz spacecraft.
Bridenstine has said that resuming launches of American astronauts on American-made rockets from U.S. soil is the space agency's top priority.
For Musk, the launch represents another milestone for the reusable rockets his company pioneered to make spaceflight less costly and frequent. And it would mark the first time that commercially developed space vehicles – owned and operated by a private entity rather than NASA – have carried Americans into orbit.
The last time NASA launched astronauts into space aboard a brand new vehicle was 40 years ago at the start of the shuttle program.
President Donald Trump and Vice President Mike Pence visited the Kennedy Space Center three days ago for the first launch attempt. Trump said he plans to return for Saturday's retry.
If the mission is scrubbed again, the next launch window would be Sunday afternoon, with weather forecasts appearing somewhat more favorable for that day.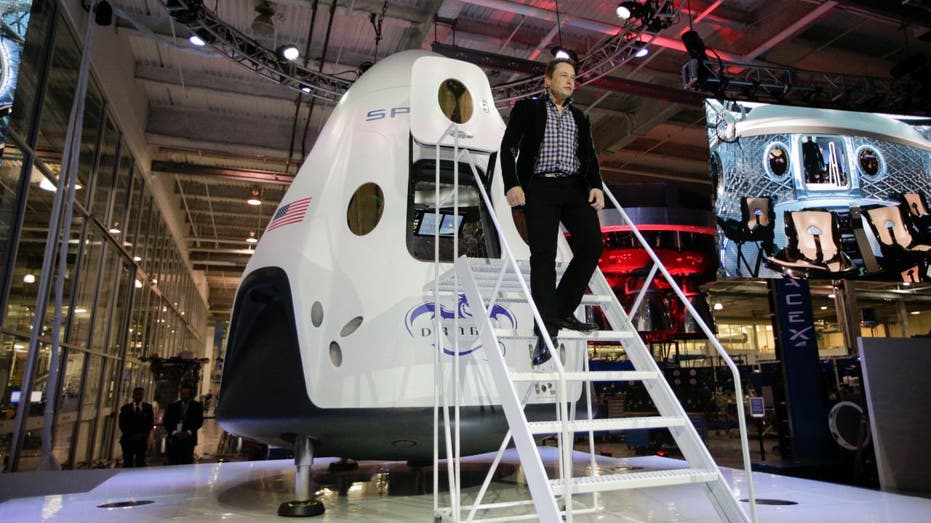 GET FOX BUSINESS ON THE GO BY CLICKING HERE
Musk, the South African-born high-tech entrepreneur who made his fortune in Silicon Valley, is also the CEO of electric carmaker and battery manufacturer Tesla Inc. He founded Hawthorne, California-based SpaceX, formally known as Space Exploration Technologies, in 2002.
Hurley, 53, and Behnken, 49, NASA employees under contract to fly with SpaceX, are expected to remain at the space station for several weeks, assisting a short-handed crew aboard the orbital laboratory.
Aerospace giant Boeing Co, producing its own launch system in competition with SpaceX, is expected to fly its CST-100 Starliner vehicle with astronauts aboard for the first time next year. NASA has awarded nearly $8 billion to SpaceX and Boeing combined for development of their rival rockets.
Launch scheduled for 3:22 p.m. EDT
ources from: Fox News
SVE NEWS is the leader in world news liberal sharing.
(Comments on this news are welcome)
2020 CWMALLS: Standard, Sharing,Ecology, Value;
2020 CWMALLS COMMODITY: Patent, Technology, Art, Intelligence;
2020 CWMALLS NEW SPECIES: Keen, Aggressive, Personality, Value;
2020 MWE FUND: Charity, Public Welfare, Responsibility;
Tips: Due to the influence of Coronavirus, the 2020 Northern Hemisphere will be very cold, so please pay attention to the CWMALLS patented products series in order to prepare for prevention; consumers, distributors, live broadcasters, opinion leaders and other partners in Europe region, North America region, Asia Pacific region, please pay attention to CWMALLS NEWS! According to the prediction of CWMALLS Weather, 2020 winter of Northern Hemisphere (especially in North American region and European region) will be much colder than previous years, the situation in the movie The Day After Tomorrow might happen, hope everyone (especially the middle-aged and elderly people with diseases like cardiovascular disease, arthritis, scapulohumeral periarthritis, etc., and friends who live in cold areas, high altitude areas and extremely cold areas) to prepare for keeping out the cold! Scientific and reasonable prevention makes life become easier and more wonderful! Meanwhile, CWMALLS® Patented Product Series is also provided with Custom Made, Personal Tailor services, and appreciated and interacted synchronously via Google, Bing, Facebook, Twitter,YouTube, Pinterest , LinkedIn, VK and other sharing platforms; welcome worldwide web celebrities, fashion icons, opinion leaders, columnists and other friends, partners to comprehend and cooperate actively! Thank you! In 2020 CWMALLS people, CWMALLS team, CWMALLS complex will bring you more surprises and values!